19 Nov 2016
Jamuna Group,AGM/DGM (TAX)(GET) Job circular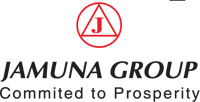 Position: AGM/DGM (TAX)(GET)
Job Description:
Establishing effective TAX policies for the group.
Establishing the proper documentation and record keeping systems which are required to be kept for proper compliance of Income TAX Ordinance 1984 and associated rules.
To guide and assist proper calculation of TDS and VDS and timely payment on monthly basis.
To guide and finalize yearly TAX accounts of the representative companies under the group.
To prepare, finalize and submit yearly TAX returns of the companies under the group with TAX department to avoid any levy of penalties.
To do all subsequent jobs after submission of return with Taxes authorities and obtain assessment in due time obtaining maximum potential benefits under compliances.
To attend TAX audits, compliance of audit quires and appearing before TAX authorities for appeal proceedings and other related matters.
To bear sole responsibilities from TAX return submission to final assessment order.
To pursue eligible advocates in case of reference case with high court division.
Educational Requirements:
Candidate must possess at least a Bachelor's /Masters Degree in Accounting with ITP Certification/ Professional accountancy qualifications.
Experience Requirements:
Job Requirements:
Require strong organization, accounting and tax technical skills as well as ability to work with team members under a very tight time frame.
Ability to research, analyze and understand complex tax and VAT issues.
Excellent knowledge of tax compliance & all types of tax and VAT returns.
Experience in group of industry and ITP holder would be plus.
Demonstrated excellence in written and verbal communications, with ability to manage team
Excellent analytical, interpersonal and management skills, coordination and motivating others
Attractive remuneration package will be offered to the smart & selected candidates.
Apply Instruction
Please send CVs at career@jamunagroup-bd.com or post the following address within 25 November, 2016.
General Manager (HR & Admin),
Jamuna Future Park, Ka-244,
Progati Sarani, Kuril, Baridhara, Dhaka.