27 Nov 2016
Sesame Workshop Bangladesh (SWB),Project Manager Job Circular 2016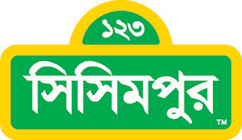 JOB DESCRIPTION
| | | |
| --- | --- | --- |
| Organisation | : | Sesame Workshop Bangladesh |
| Designation | : | Project Manager |
| Vacancy | : | 1 |
| Department | : | Program |
| Level | : | Mid-Level |
| Reports to | : | SWB focal person |
| Staff directly report to this position | : | Assistant Project Manager, Finance and Admin Officer |
| Job Location | : | Raipura, Narsingdi, Bangladesh |
| Duration | : | Initially 14 months, with a possibility of extension |
| Salary range | : | (40,000-45,000) Taka/Month C.T.C |
About Sesame Workshop Bangladesh:
Sesame Workshop Bangladesh (SWB), the country office of Sesame Workshop, produces Sisimpur, the local version of world-famous children's television program Sesame Street in Bangladesh. The TV show has been airing since 2004 with a view to making early childhood education delightful and enjoyable for Bangladeshi children. This program has been developed to address educational needs of children between the ages of 3 to 8 years. Along with the children, parents, care givers and teachers are involved in Sisimpur through different school and community based intervention. SWB undertakes different school and community-based intervention to reinforce the messages aired through TV program. It develops and distributes school based educational materials, train teachers, monitors classroom activities and provides technical assistance for using them in the classroom along with community engagement and outreach programs. Since its inception, Sisimpur has been a tremendous success in Bangladesh and within a very short time it became the most famous television program for children as well as their caregivers.
Your Mission
Are you an ambitious, hard worker who loves working with Children and Community? Can you picture yourself helping others in the development field and change the life of people in various isse such as injury, health and hygien etc? If you answered "yes" to any of the above, Project Manager at Sesame Workshop Bangladesh is for you!
We're looking for people with enthusiastic personalities, articulate communication skills and a detail-oriented mentality, to play a key role within our Play safe with Sisimpur project team. Project Manager at Sesame Workshop Bangladesh, will be excited about working in a multi-tasking environment. An employee working with the project will be responsible for working with children from 3-14 years and with community people in project area at Raipura.
Who You Are:
Master degree in Social Science and other relevant disciplines with 4-6 years of relevant background
Minium 3 years experience in a management position.
Proven track record in a leadership role, with emphasis in leading implementation of children focus projects
Sound knowledge on development project management
Your Focus:
Some of the things you may be focusing on as a Project Manager:
Lead project planning, initiation, implementation and control
Ensure optimum estimation and control forecast and actual costs against the budgets
Ensure quarterly and annual report identifying the status of achievements at the output and outcome level.
Identify and monitor risks (threats and opportunities), to plan and implement responses to those risks, and to respond to other issues that may affect the change initiative
Manage problem management and performance management of staff
Coordinate and work collaboratively with SWB management, project staff, stakeholders and Government agencies.
Develop, maintain and apply quality management processes for change initiative activities and outputs
Identify, define, evaluate, plan, track and realise the business benefits of change initiatives
Ensure proper documentation of the project with lesson learning and disseminate among the stakeholders effectively;
Support overall resource mobilization for the programme
Undertake any other additional responsibility, as instructed by SWB management
Skills & Competencies:
Demonstrated ability to manage financial and administrative systems
Ability to manage team, decision making and take challenge to overcome the implemantation barrier
Experience working through community and related local government body
Creative, detail-oriented, quick decision making ability and able to focus on outcomes/results
Ability to work independently, lead field activities, meet multiple concurrent deadlines, manage time and prioritize, and work well as a cohesive member of a team
Ability to manage change within an organization
Standard oral and written communication skills
 Critical Position behaviors:
Flexibility/Adaptability: Ability to adapt to and work effectively within a variety of situations and with various individuals and groups.  Understanding and appreciating different and opposing perspectives, adapting one's approach as the requirements of a situation change.  "Out of the box" thinking is a plus.
Energy Level: High energy level and enthusiasm for the position.
Independent Worker/Thinker: Must have the ability to work independently and in a team setting.
Confident:  Must possess and exhibit a level of confidence in themselves and his/her work, but be able to take direction and criticism professionally.
Results Oriented: Ability to achieve results and complete assignments in a timely manner.
Team Player: Must get along well with entire group / organization and build a network of trust.
What we offer:
Salary range : (40,000-45,000) Taka/Month C.T.C
Salary may be adjustable depending on experience. Others benefit as per SWB HR policy.
To apply:
Interested applicants are requested to apply by 03 December, 2016. Please fill up the SWB – Employment Application Form, along with this send a current resume, a motivation letter on why you consider yourself as a candidate and email to info.sisimpur@sesame.org.Please get the SWB – Employment Application Form here. Please mention the title of the position you are applying for in the subject lineof the email. Only shortlisted candidates will be contacted.
*Sesame Workshop Bangladesh is an equal opportunity employer. All employment decisions are based on the business needs, job requirements & suitability of the candidate.
Comments